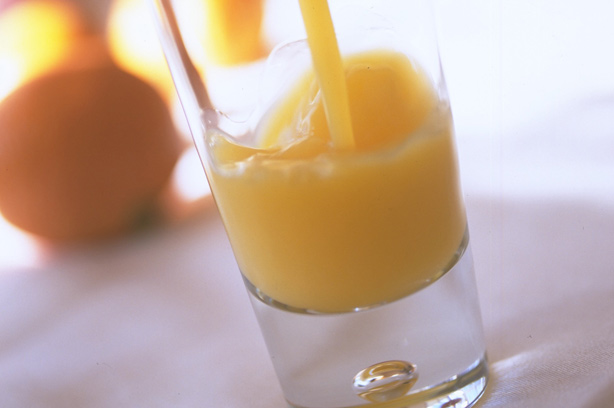 8. Drinking fruit juice is as good for you as eating whole fruit
False:
Fruit juice contains a lot of fructose (natural sugar) as it takes up to eight oranges to make a glass of orange juice. This also means you're getting lots more vitamin C as well, but unfortunately, you won't be getting the fibre benefits from the flesh and skin of the fruit.
Smoothies
are an easy way to get all the benefits of fruit in a drink.