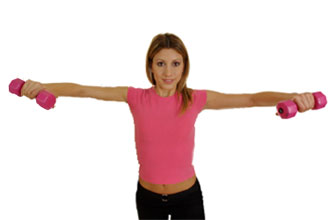 39. Don't get bored with exercise
1. Firstly add some weights exercises to your routine, if you exercise in a gym, ask an instructor to plan a programme for you.
2. If you mainly walk for your exercise, try walking with some hand weights, this will give your upper body a workout at the same time. Or try walking with some shopping bags!

Becky Houghton, personal wellness coach


Find your perfect exercise quiz