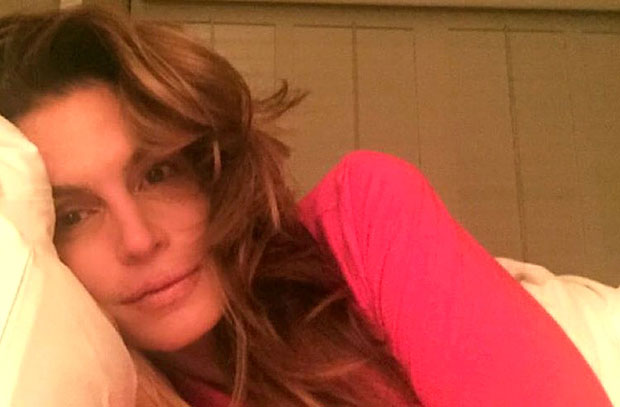 Cindy Crawford
Supermodel Cindy, 49, has proved she doesn't seem to be ageing by showing off her youthful skin in a make-up free selfie, which she shared with her 808k followers on Instagram.

The dazzling brunette captioned the photo: 'Getting some beauty rest before my @meaningfulbeauty shoot in Palm Springs tomorrow!' If rest is the secret to her amazing complexion, we're just going to lie down for a nap...

Cindy's also been sharing her beauty mantras with her 14-year-old daughter, who said her supermodel mum taught her less is more when it comes to make-up: 'She taught me not to wear a lot of makeup, and I think it's important for teenage girls because a lot of people do go overboard.'

With genes like that, who needs foundation?