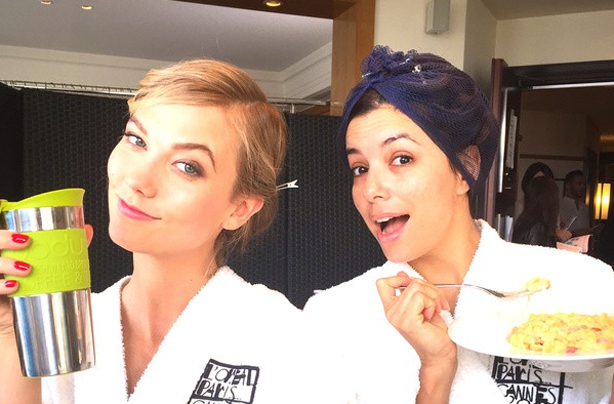 Eva Longoria without make-up
There has to be some kind of sorcery involved in this picture. How, we repeat HOW, has the gorgeous Eva Longoria managed to look so stunning with no make-up on, eating a massive plate of food, and standing next to a supermodel?

The 40 year old shared this fun snap of herself and Karlie Kloss looking fresh-faced and line-free whilst getting ready for an event at Cannes film festival.

'Good morning and Bonjour from @karlieKloss in @lorealparisofficial #Cannes2015 #BecauseWeCannes #IHaveNoMakeupOnYet', she wrote alongside.

Looking amazing without a scrap of make up, AND hobnobbing with film royalty? We might just be a teeny bit jealous of you, Eva!