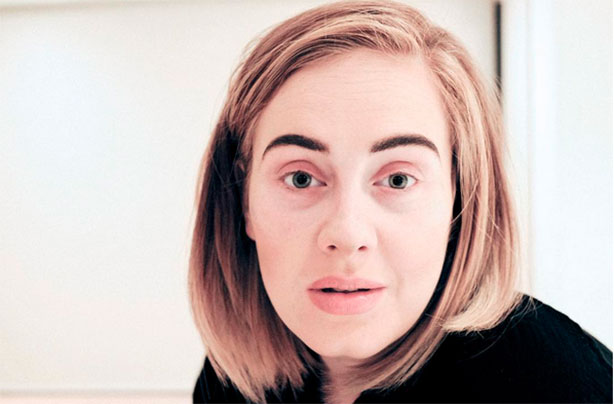 Adele
It's not often we catch sight of the lovely Adele without her now-famous eyeliner flicks. But the star has taken to Instagram to show just how flawless her skin is completely sans slap, in this make-up free photo.

The star, who's been touring America and currently in Phoenix, sadly had to cancel her most recent show due to a nasty cold.

Sharing a video on her Instagram account, the star apologises to fans for cancelling profusely, saying: 'I've had a cold for a couple of days and I've been pushing through it, and I did my show last night and I loved it, but I pushed too hard and my cold has gotten the better of me'.

Despite feeling poorly the star still looks her usual youthful and beautiful self, if only we looked as good without make-up and full of cold!