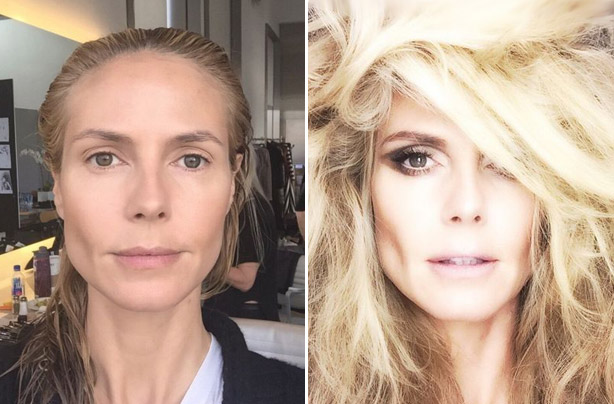 Heidi Klum without make-up
You've got to love a celebrity before and after shot, and they don't come much better than this: Supermodel, Heidi Klum, 41, mother of four. Need we say more?
The star posted these before and after pictures side by side on her Instagram account whilst on a photo shoot, and we can't stop looking at them!

Isn't it refreshing to see a model looking relatively normal?