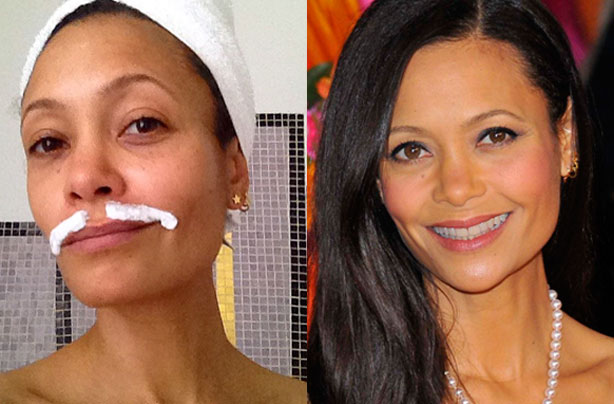 Thandie Newton without make-up
It takes a brave lady to take a make-up free selfie - and an even braver one to do it whilst bleaching their facial hair! We usually see pictures of A-list actress Thandie looking gorgeous and glam, so we were surprised (but pleased!) to see her sharing this snap of herself getting ready for a premiere online.

The 42-year-old posted the pic on Instagram, with the caption:

"Dealing with the tash in readiness for the Royal Premiere tonight! Go Jolen! XT'

Of course, she later tweeted a pic of herself looking red-carpet ready - what a difference some Jolen bleach can make!