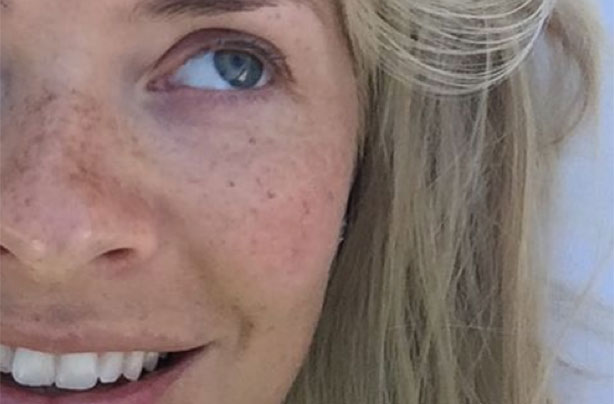 Holly Willoughby
Ok, so well all already knew that Holly Willoughby is, without doubt, one of the most gorgeous women on TV. But when we saw this photo of her, completely make-up free, we couldn't help but think she looks better than ever!

The mum of three took to Instagram to share a close-up snap with her fans, simply captioning the pic: '#freckles'

Fans have been quick to respond and tell the presenter how amazing she looks without make-up, with one commenting: 'Natural Beauty. Certainly don't need all the make - up! ! You rock those freckles! !!' and another adding: 'Didn't know u had freckles!!!! U look amazing xx'

Holly, if we had skin like yours we'd seriously consider ditching the make-up bag for good!