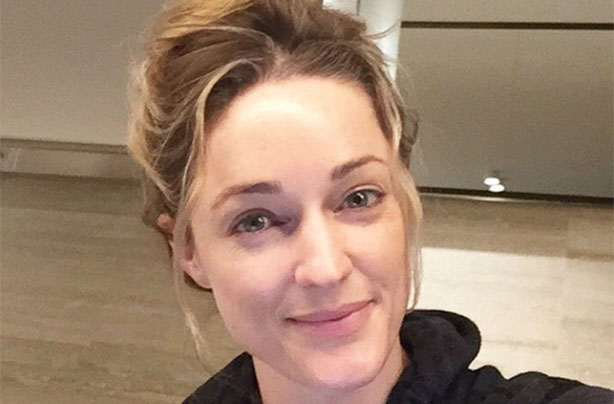 Storm Keating
Former Boyzone star Ronan's wife Storm, 34, shared this candid make-up free snap with her 43,000 Instagram followers, telling them that 'it's okay to go natural'.

'We're not all perfect and don't have to be,' the fashion designer and blogger wrote. 'Fight the pressure to keep up with it all & encourage each other to keep it #real. Nurture hearts & minds instead - they're far more attractive attributes to posses.'

'Proud to post #NoMakeup #NoBlowdry #NoBotox #NoFillers #NoCollagen #NoAirbrushing #NoFilters #JustMe and in a hoodie I robbed from my hubbies wardrobe haha'.

Storm did, however, profess the importance of skincare, adding that she's 'just got back from a facial'.

'Not saying don't ever wear makeup (we all love to dress up and look our best) but it's ok to be imperfectly perfect too. Lets stop setting unrealistic goals for ourselves and other women - especially for the sake of our next generation,' she concluded.

Wonderful message, Storm - and we think you look fab either way!