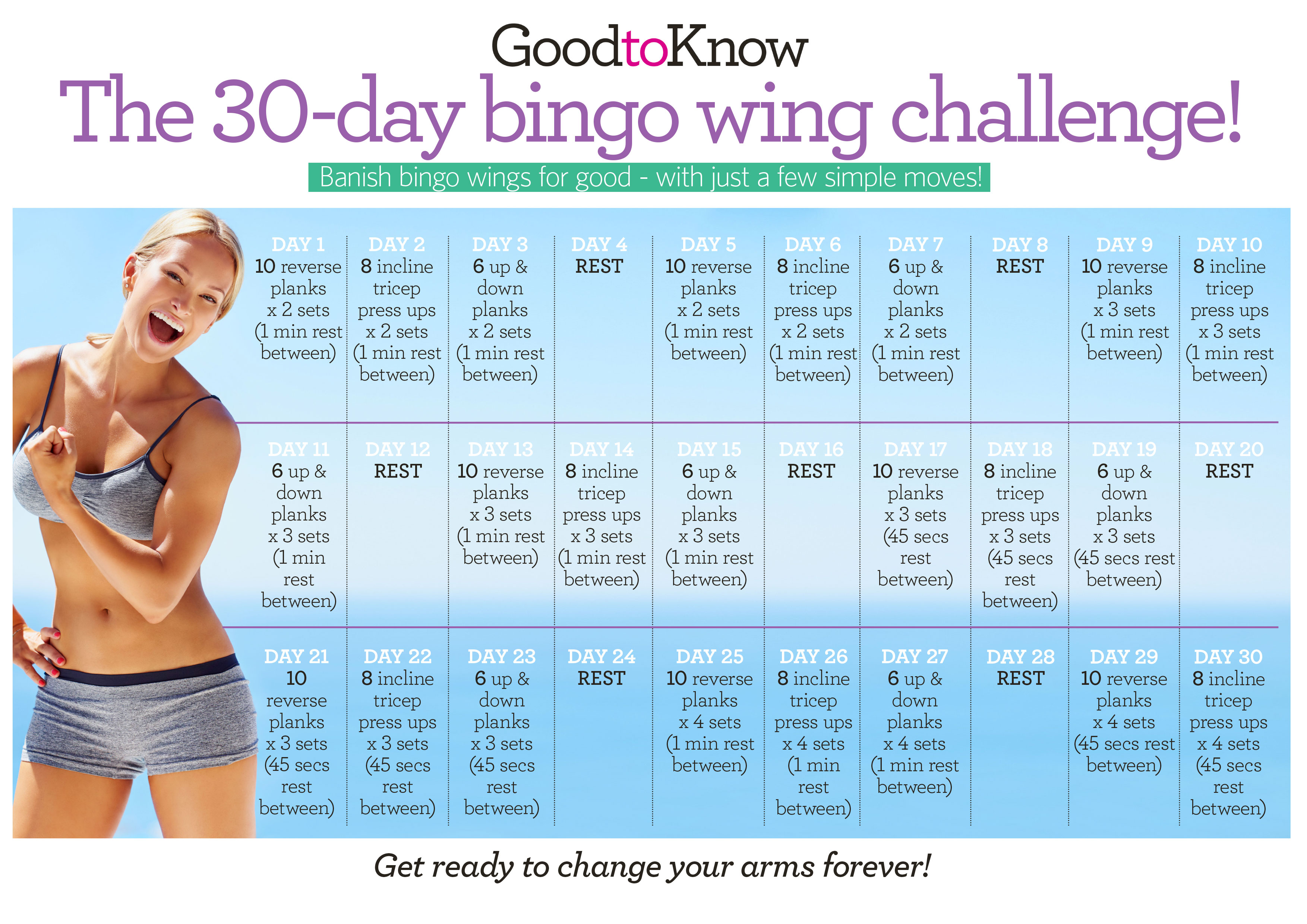 Take our 30-day bingo wing challenge!
Bingo wings are a stubborn area to address so sometimes they need a little dedicated attention. Our FREE bingo wing challenge takes just 30 days and we guarantee you'll see results!
The best part? You can do it all at home! Our fitness expert shows you how to battle those bingo wings with easy exercises you can actually do. Let us know how you're getting on!