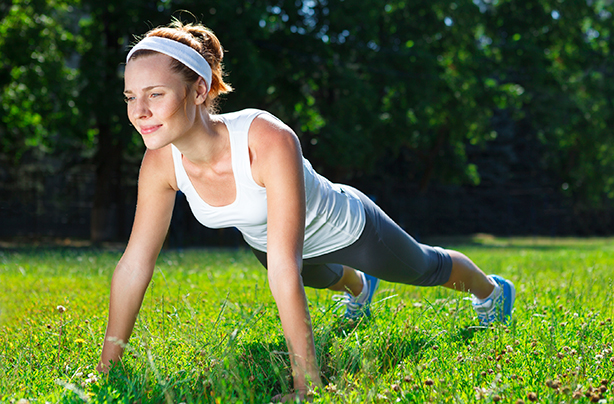 Use your own body weight
Press-ups are one of the best exercises to lose the fat on your arms. If you find it difficult to do the traditional version of a press-up, i.e. pushing yourself up from lying on the floor, try standing up press-ups instead.

1. Lean against a wall, standing at arm's length, legs shoulder-width apart.
2. Push yourself away from the wall using just your arms. Do three lots of 8-10 press-ups to complete the exercise.