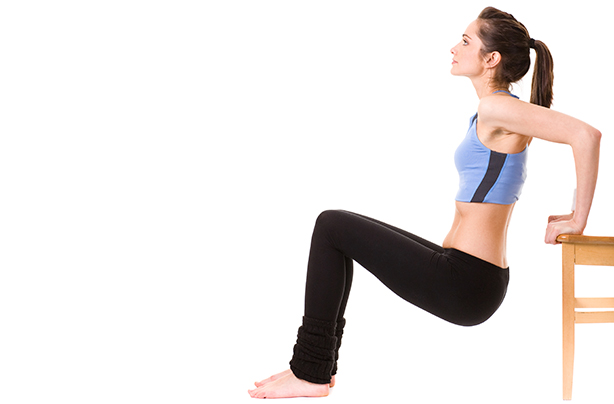 Try a chair dip
Another great arm-toning exercise is a chair dip - and you can do it without leaving the house!

1. Sit on the edge of your bed or a sturdy chair, put your hands by your side, with your fingers facing forward and hanging just over the edge.
2. Walk your feet out a little so that your hips and bottom are off the chair.
3. Now use your arms to lower yourself down so that your bottom is just a few inches from the floor.
4. Use your arms to slowly pull yourself up again. Try to keep your back straight and don't tense your shoulders.

This is quite a tough exercise, so don't worry if you can only do five, aim to build up to 10.