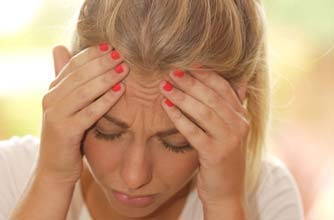 You're stressed
One of the biggest causes of digestive and bloating problems is
stress
. It's no coincidence that when you're stressed everything else seems to go wrong too, with tummy aches and abdominal pain causing you trouble - it's because your digestive system is very sensitive to the stress hormone.
Try and work out why you're stressed and work towards being happier, you'll feel better for it. These
stress management and relief techniques
may help.