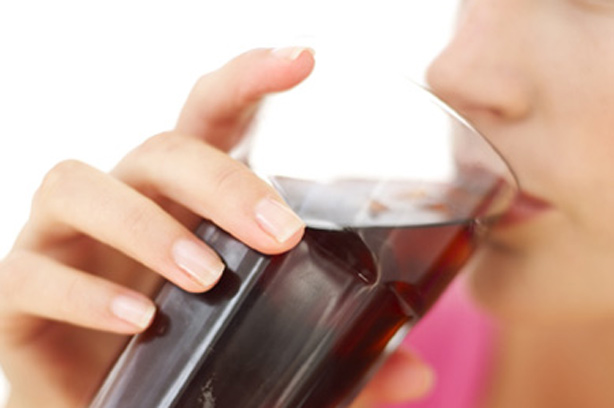 You've had too many fizzy drinks (including water!)
We all know fizzy drinks aren't the healthiest things we could be drinking, but do you know just how bad the bubbly treats could be when it comes to your tum?

Fizzy pop has carbon dioxide in the bubbles, which causes gas and bloating in the body. And if you thought it was just the sugary Coke and Fanta varieties, then think again!

According to Dr Simon Anderson, consultant gastroenterologist at London Bridge Hospital, even fizzy water (yes, water!) could be causing you to feel bloated.

'The carbonation in fizzy water can create extra gas in your digestive system, which can exacerbate burping, abdominal bloating and flatulence,' he says.

'This can be particularly uncomfortable - painful even - for sufferers of irritable bowel syndrome (IBS), symptoms of which include bloating, abdominal pain, constipation, diarrhoea and wind.'

Time to reach for some good old tap water we think!