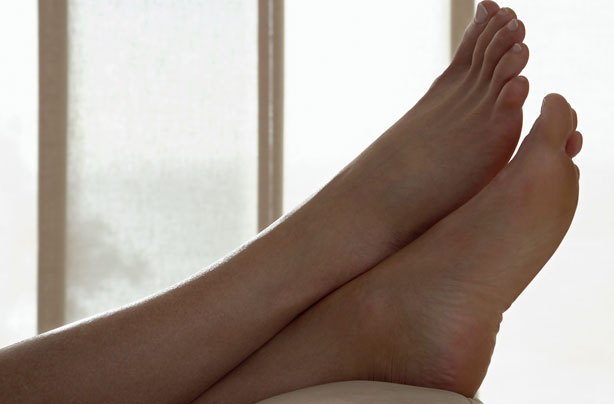 Weird celebrity feet
They look great on the red carpet…until you get to their feet!

Not all celebs have lovely celebrity feet like these. In fact, some of our favourite stars have got some pretty ugly celebrity feet secrets they don't want you to see. They might have fame, fortune and a team of people behind the scenes, but they've also got some serious foot problems. We've seen everything from funny-shaped celebrity feet (squeezing into all those high heels isn't ideal), corns, missing toenails and even a sixth toe – yes, really.

Celebrity feet disasters can happen to even the most famous stars. From Victoria Beckham's bulging bunions to Jennifer Aniston's varicose veins, not even a luxury pedicure is going to sort out some of these terrible celebrity feet ailments.

So if you think your feet are bad, take comfort in the fact that these A-listers have got everything from cracked heels, lumpy and bumpy toes and 1 unlucky celebrity even wears US size 11 shoes. (Can you even get Louboutin's that big?!).

Click through our gallery of the worst celebrity feet disasters and find out what weird secrets these stars are hiding behind their Jimmy Choos. Plus find out how you can avoid putting a foot wrong too...