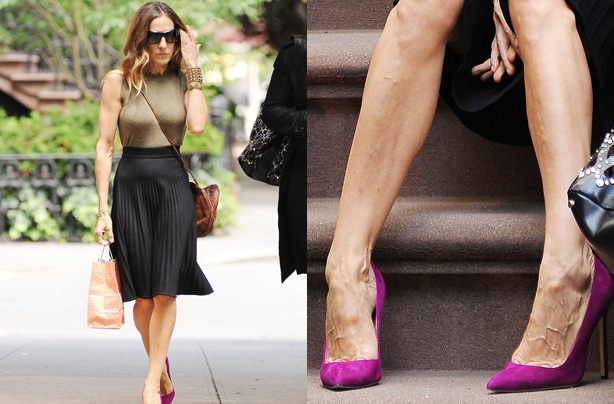 Sarah Jessica Parker
Sarah Jessica Parker is looking a bit glum here and we think we know why - look at those feet! At first glance she looks great. Strutting along in New York, dressed to impress from head to ... ouch.

Sarah's recently admitted that she believes wearing cheap high heels on set are to blame for the poor condition of her feet. She said 'I went to a doctor and he said, 'Your foot does things it shouldn't be able to do. That bone there...you've created that bone. It doesn't belong there.''

Makes our feet hurt just thinking about it.