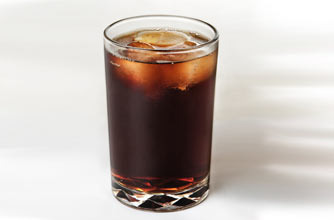 Vodka and coke (single) - 0.94 units
A single (25ml shot) of Smirnoff Red vodka (37.5%) and Diet Coke is 0.94 units.

Other white spirits which are also 37.5% alcohol, and therefore 0.94 units per single 25ml shot, include Bacardi, Gordon's Gin and Chekov vodka.

Get help if you or someone you know has problems with alcohol.