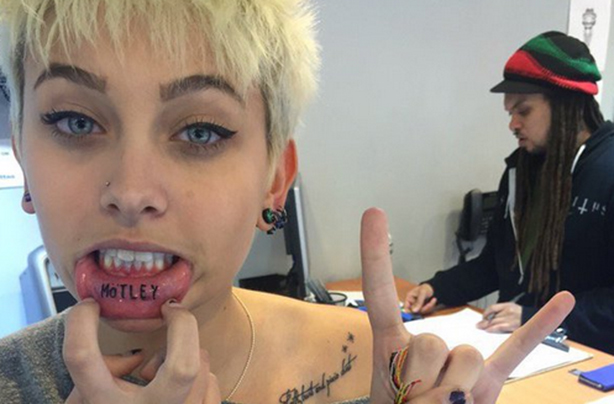 Paris Jackson gets a lip tattoo
Paris Jackson has only gone and got another tattoo.
Michael Jackson?s daughter paid tribute to her father just a couple of weeks ago while celebrating turning 18, by getting a tattoo with the words ?Queen of My Heart? written in his handwriting on her arm.
Now Paris has gone one step further with a lip tattoo.
Tommy Lee posted a picture of it to his Twitter account along with the caption, ?Omfg!!!! @ParisJackson you are a beautiful creature?
Paris responded by suggesting that perhaps the new ink wasn?t permanent, while explaining why she chose the tattoo that she did, writing, ?most lip tattoos are temporary and y'all have been my favorite since i was 12, so i figured why not. glad you like!!?
What do you think of Paris? new tattoo? Let us know in the comments below!

Picture:
Twitter/Tommy Lee