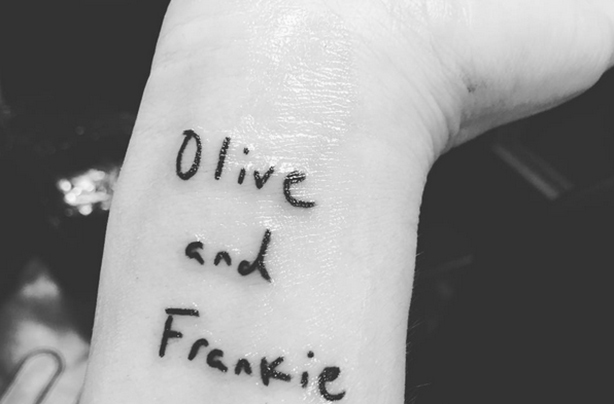 Drew Barrymore gets two new tattoos
Drew Barrymore has had two new tattoos in honour of her daughters, who she shares with husband Will Kopelman.

The mum of two posted a snap of herself, mid-tattoo session, along with the caption 'guess what I'm getting?' to her 4 million Instagram followers. Shortly afterwards she posted another picture of her shaking hands with her tattoo artist saying, 'Getting a great little lifetime note on my arm' .

After teasing fans with the first two pictures, Drew finally revealed her new ink to be the names of her two little ones, Olive, three, and Frankie, one.

The simple but sweet tattoo is done in plain black ink and has a handwritten look to it.

We love it, but what do you think? Let us know in the comments below if you'd ever consider getting your child's name tattooed on you.