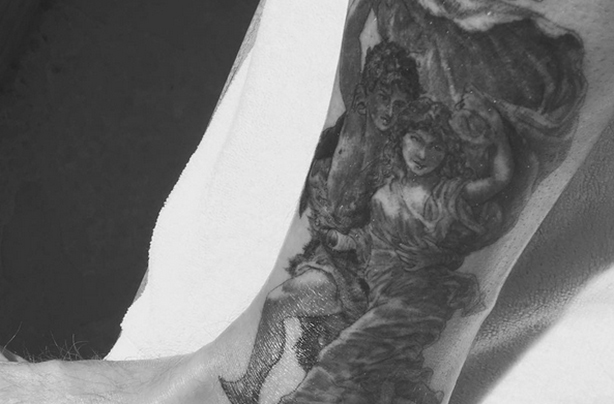 David Beckham gets a tattoo on his leg
It's no secret that David Beckham loves a good tattoo, and it looks like he'll never have enough judging by his latest addition.

This ink is on a place most people wouldn't think to get a tattoo - on the inside of his calf, down towards his ankle. Is this a sign that DB is keen to get tattoos everywhere? We wonder what Victoria thinks!

David is a bit of a fan of religious symbols when it comes to his body art and this is no exception. The design sees two classical figures wrapped in billowing fabric, who almost look angelic.

It's clear that dad of four David is pleased with his new design as he posted it to Instagram for his 21.1 million followers to see. Alongside the image he wrote, 'Great new piece from Mark Mahoney at shamrock.... Always nice to sit and listen to marks conversation for 5 hours whilst watching him work... True artist @shamrocksocialclub'.

We're not sure we'd get it, but somehow David pulls it off!

Click through to see the next celeb dad's tattoo.