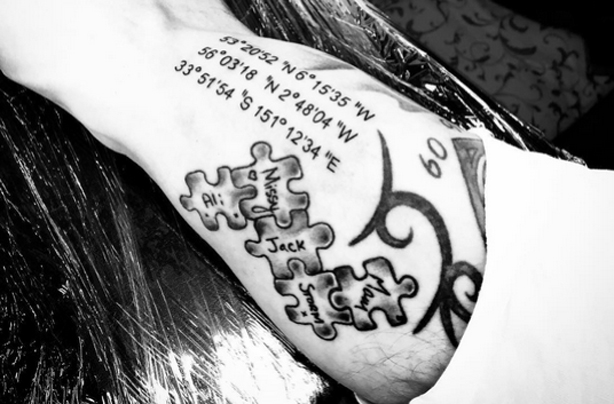 Ronan Keating reveals new inking for wife Storm
Nothing like wearing your heart on your sleeve, eh Ronan? The 39-year-old singer has revealed a brand new tattoo on his upper arm, and it's all for his wife, Storm.

He shared a snap of the coordinate design on his Instagram account, along with the caption: 'The Origin of the coordinates will always be where my heart lies #Dublin #Archerfield #Sydney.'

Dublin is where Ronan was born in 1977, but the other two places refer to his relationship - Sydney is where he and Storm met whilst working on the Australian X Factor in 2010, and Archerfield is where they tied the knot in 2015.

Ronan's new inking sits next to a puzzle piece tattoo design, which pays tribute to his three children from his previous marriage to Yvonne Connolly, Jack, Missy and Ali.