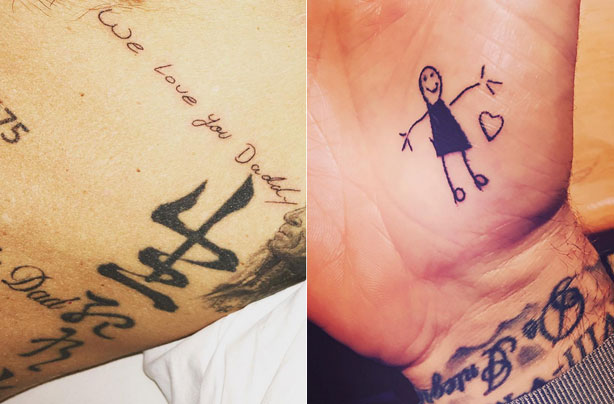 David Beckham gets tattoos drawn by his kids
David Beckham's no stranger to going under the needle - in fact, he's got more than 40 etchings across different areas of his body - but his latest tattoos are rather more sentimental than most, because they were designed by his kids.

The body art, which he debuted on 28th October, features an adorable doodle, drawn by daughter Harper, and the words 'we love you Daddy', written by his sons.

David shared the pictures of his new ink on his Instagram account, captioning the pictures:

'Apparently Harper is allowed to scribble on daddy ❤️'
'The boys expressing how they feel about daddy ❤️❤️❤️'

David does already have tattoos for his children, including 'Brooklyn' across his lower back and 'Pretty Lady', his nickname for Harper, on his neck, but we love the truly personal touch he's brought to these new inkings.

We wonder if he'll let Victoria design the next one?