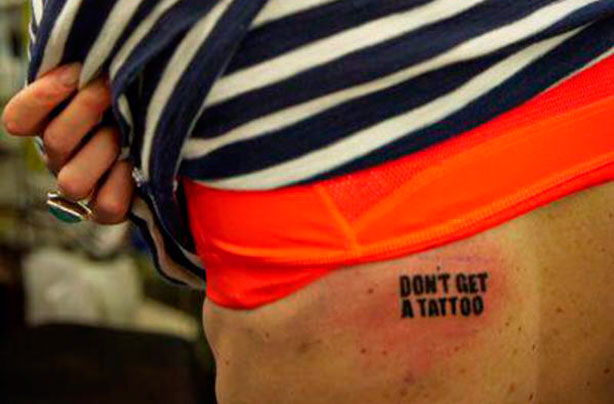 Katie Hopkins gets a tattoo
Is there anything Katie Hopkins won't do?

We have to say, we couldn't quite believe our eyes when we saw that outspoken Katie had gone and got a real tattoo - one that reads 'DON'T GET A TATTOO' no less - especially after previously stating her huge dislike for body inkings.

In the past, Katie has said she wouldn't employ someone covered in tattoos, 'I'd worry what my customers would think of them. And socially I think we still look at tattoos as graffiti.'

'I really think if you have a tattoo you have to wonder about what kind of future you have ahead of you.'

The ex Apprentice star revealed a clip of herself getting the tattoo shortly after slamming a guest, who is covered head-to-toe in inkings, on her new programme - If Katie Hopkins Ruled the World. Can't say it's the prettiest choice, Katie!