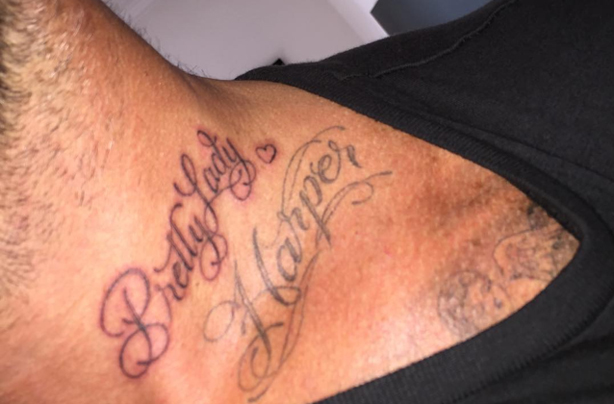 David Beckham's 'Pretty Lady' tattoo
He's at it again! Just days after revealing a
'99' inking on his hand
, David Beckham has unveiled yet another tattoo - this time, the words 'Pretty Lady' on his neck.
Because the tat is positioned next to David's script for four-year-old daughter Harper, fans are assuming that it's a tribute to the tot, but the dad-of-four didn't give too much away in his caption for the pic, which he shared on Instagram.
'
Hey Pretty Lady.... Just adding to the collection of tattoos that mean so much to me... Thanks Mark as always looks amazing ...shamrocksocialclub
', he wrote.
David has tattoos for all four of his children and his wife Victoria, and whilst he has a lot of additional body art, each piece does seem to have sentimental value to him. We'd love to know the full story behind this one!