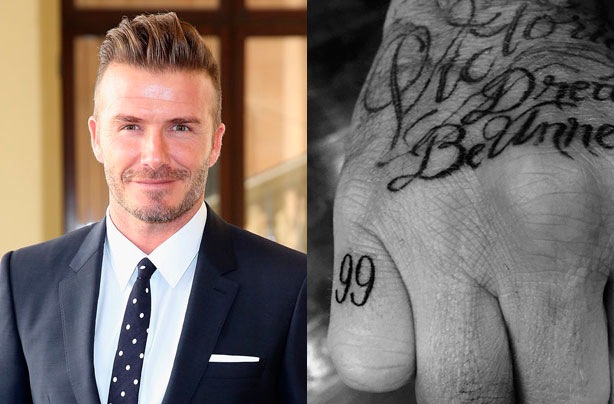 David Beckham gets a new '99' tattoo
Just when you thought our Becks couldn't get any cuter, he goes and does this!

The dad of four has added to his extensive tattoo collection with a new '99' design. Don't worry, David hasn't got over excited about his love for ice creams. The inking commemorates the amazing year he had in 1999, when he married wife Victoria and helped his team Manchester United win the Premier League, FA Cup and UEFA Champions League.

We still remember gawping at the wedding pics of the famous couple, complete with crowns and thrones (who would have expected anything less!?). We can't believe it was 16 years ago...