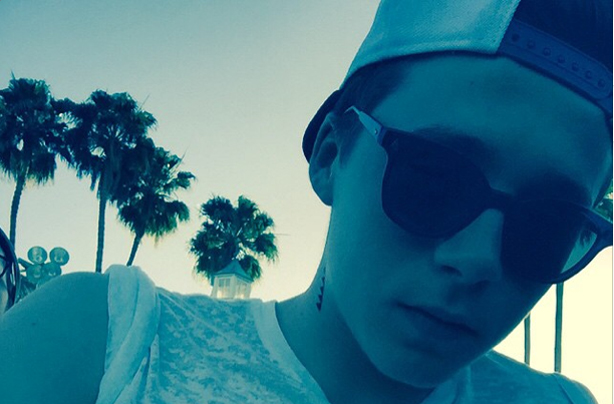 Brooklyn Beckham
Look closely at this picture and you'll see that 16-year-old Brooklyn Beckham has picked up a rather prominent souvenir of his weekend at American music festival Coachella - a neck tattoo!
Of course, Brooklyn is underage, so David and Victoria can breathe a sigh of relief, as it's not real ink at the moment. However, it seems that Brooklyn does have plans for some permanent etchings when he comes of age.
Kirsten Stoddard, the marketing manager of Flash Tattoos, where Brooklyn got his temporary tat, revealed to the Mirror:
"Brooklyn loved the tattoos on offer and plans to get some real ones in a few years time when he?s old enough. He was with pals and seemed to be enjoying the festival."
Brooklyn's mum and dad both have tattoos, with David in particular having more than 30 inkings on his body, and it looks like their eldest son will be following in their footsteps. Just wait til you're 18 to get the real deal, Brooklyn!
Image: Instagram/
Brooklyn Beckham