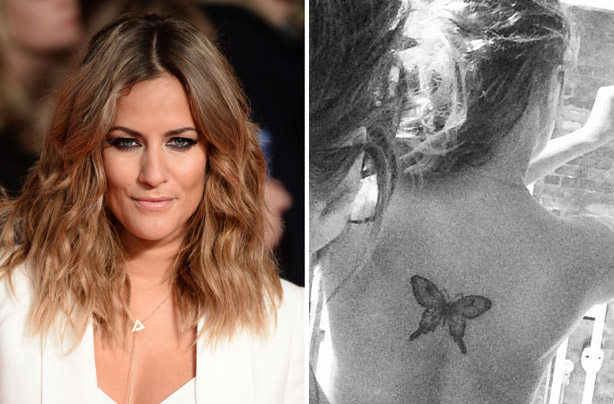 Caroline Flack
So this is kind of awkward.

The 34-year-old former Xtra Factor presenter has had a tattoo of a butterly on her upper back, which shares a striking resemblence to the butterfly which ex-boyfriend, Harry Styles, has tatooed on his chest.

The presenter briefly dated the One Direction star back in 2011 and was heavily criticised for the 14-year age gap.

Now, we're pretty sure that Caroline just likes butterflies, after all, it was over two years ago that her and the Harry parted ways, but still, it might be slightly awkward next time the two bump into each other. Are they going to compare inkings? We do hope so.

Caroline has three more tattoos, including a secret one that only a few people have ever seen.