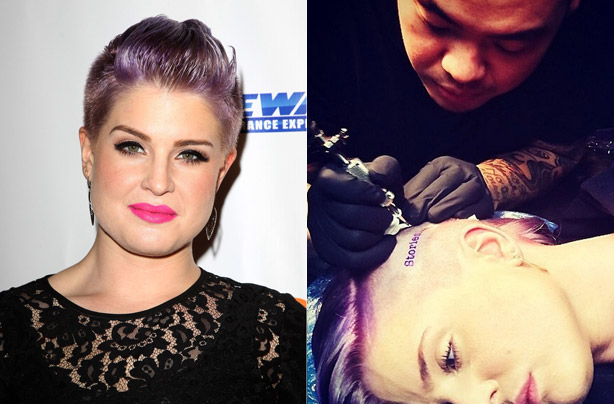 Kelly Osbourne
So Kelly's latest inking is erm, on the side of her head.
The 29-year-old added the new tattoo, which simply reads, 'Stories...', to the 15 she already has, including two skulls on her feet and wings on her shoulder blades.
She wrote:
'Sorry mum and dad but I love it!'

The star recently announced she's going to have most of her tat collection removed, which is supposed to be extremely painful. But we bet it's nothing in comparison to having the side of your head tattooed - that looks agonising!