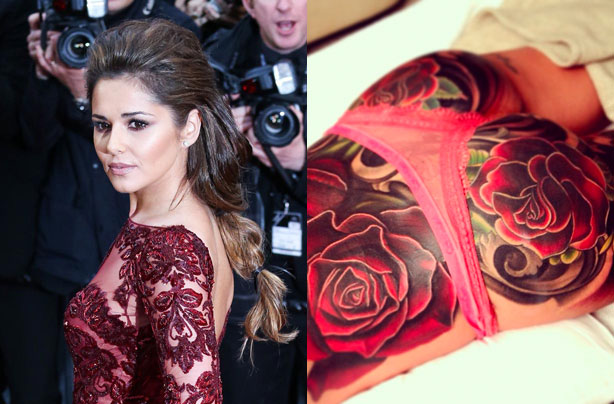 Cheryl Cole
Wow, we bet Chezza had sore cheeks by the time this piece of body art was completed!

The rose design, which covers all of her lower back and bum was done by Californian-based tattoo artist, Nikko Hurtado, who posted the snap on his Instagram account with the caption: 'Here is an in progress shot of a tattoo I've been covering up and reworking. Really excited to show healed shots. It was some intense tattooing sessions. She's tough as nails.'

The tat, which took 15 hours to complete, was to cover up some of Cheryl's previous tattoos.

We knew Cheryl was a fan of tattoos, but do you think this one's a step too far? Let us know your thoughts in a comment below.