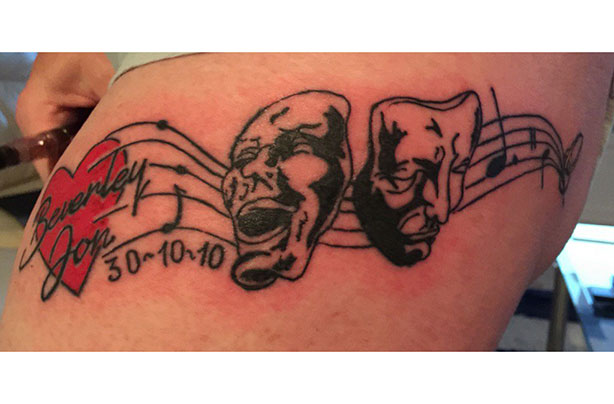 Beverley Callard reveals her new tattoo
Corrie star Beverley has been showing off an impressive new inking! Taking to Twitter to unveil the new design, she wrote: 'Got inked!! Xx'

The tattoo is a tribute to Beverley's fourth husband Jon, and features both of their names and the date of their wedding intertwined with a music staff. It also features a nod to her acting career, with both happy and sad theatre masks.

Responding to reports that it was her first tattoo, Beverley revealed that it's actually her fourth, so she's no stranger to going under the needle.

Fans were quick to compliment the actress on her latest tat, with one saying: 'It looks brilliant, I bet it was worth the pain!' and another adding: 'Wow I love this x behind the mask x but for you and Jon it's beautiful x'.