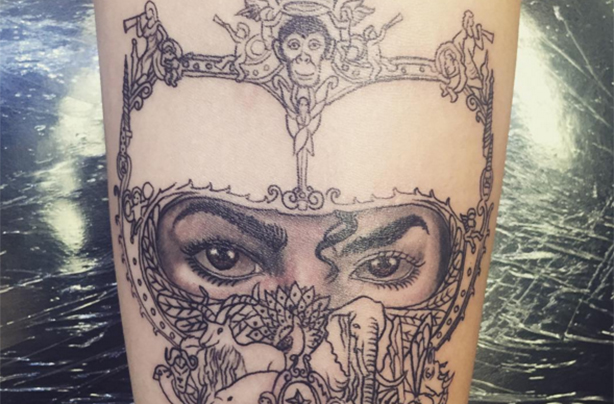 Paris Jackson gets tattoo tribute to her dad
Paris Jackson's iconic father may have passed away seven years ago, but the young heiress is certainly keeping him alive in her memories.
The 18-year-old daughter of Michael Jackson shared her latest tattoo with fans on Instagram, revealing a very personal design. In the image a design of Michael?s eyes can be seen.
The body art is a copy of one of his most famous album covers, Dangerous, which he released in 1989. Around the singer's eyes there are all sorts of carefully drawn animals, including elephants and monkeys.
Paris captioned the snap with a moving message, telling fans ?Never forget your roots, and always be proud of where you came from.' She also added one of her father's most famous quotes, writing: 'The meaning of life is contained in every single expression of life. It is present in the infinity of forms and phenomena that exist in all of creation.'
This isn?t Paris? first tattoo tribute to her father. Earlier this year the teenager had a tattoo drawn onto her forearm that read 'Queen of my heart' and she revealed that the design was a copy of Michael Jackson's handwriting.
Image:
Paris Jackson/Instagram