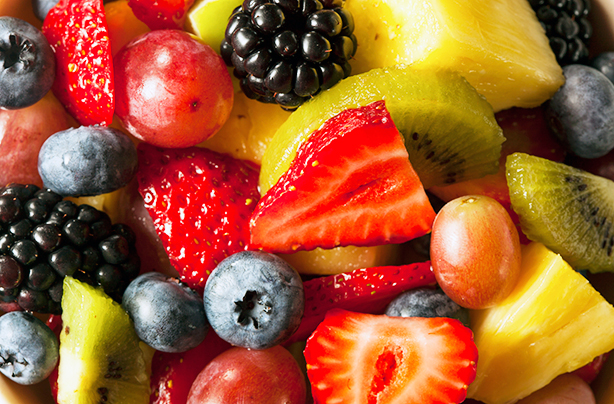 How many calories are there in fruit?
We only really tend to take note of calories in fatty foods or when we're eating out, but what about some of the healthier foods we eat at home?

Take fruit, for example. We all know that fruit is good for us, it's full of vitamins and antioxidants and has all sorts of health benefits. Plus fruit makes a great alternative sugary snack to chocolate and sweets.

We don't tend to think of fruit as having a big calorie count, but have you ever considered the calories in fruit? Do you top your cereal with bananas and strawberries without a thought to the calories inside? And if you're baking a fruit pie, have you ever thought about the least calorific fruits to use?

We've revealed the calories in fruit, so if you've always wondered how many calories are in a banana, the amount of calories in grapes, the amount of calories in strawberries, or any of your other favourite fruits, then we've got the answers.

See which of your favourite fruits have got the lowest calorie count and which have the highest, some of them might surprise you...