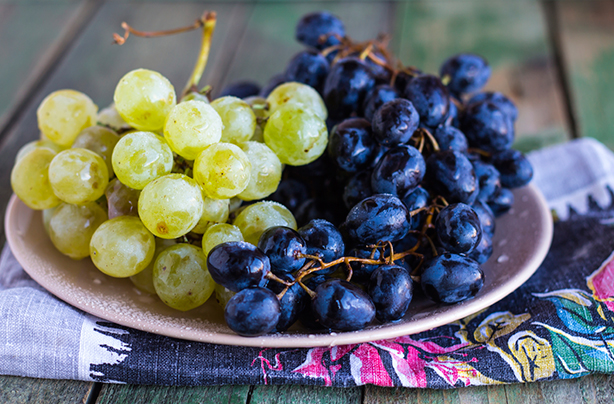 Grapes
Grapes can do far more than just make good wine - they're good for you, plus they're really low in calories so are a good option for those who are dieting. Grapes help fight cholestrol and protect your heart. How many calories are in grapes?

Calories per half cup of grapes (roughly 16): 48

Per 100g of red or white grapes
Calories: 69
Fat: 0.2g
Sugar: 15g - highest sugar!