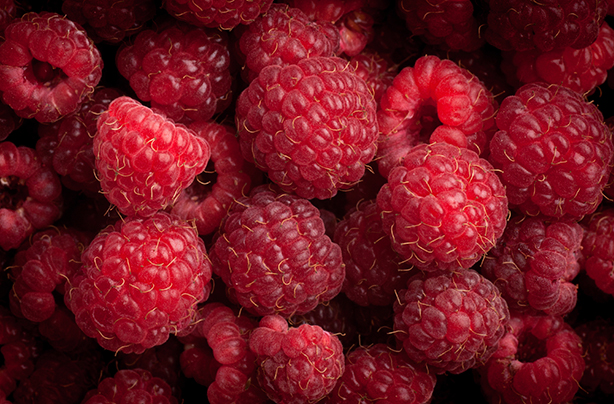 Raspberries
With a pretty cool collection of vitamins and minerals, some people call raspberries a superfood. They'll boost your manganese and vitamin C levels while also providing fibre to your diet. Here's what they'll cost you in the calories department.

Calories per half cup of raspberries (roughly 14): 15

Per 100g of raspberries
Calories: 53
Fat: 0.6g
Sugar: 4.4g - lowest sugar!