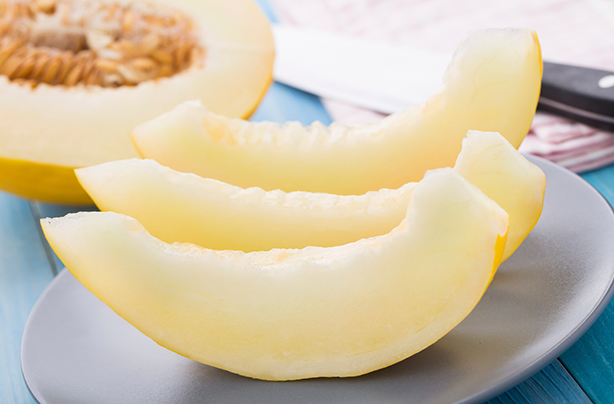 Melon
Cut into wedges, melon makes great finger food and low-fat snacking. With high levels of vitamin A, do yourself a favour by adding this to your list of regular fruits. Here are the levels of calories, fats and sugars.

Calories per wedge of cantaloupe melon: 25

Per 100g of cantaloupe melon
Calories: 34
Fat: 0.2g
Sugar: 8g

Where to next?