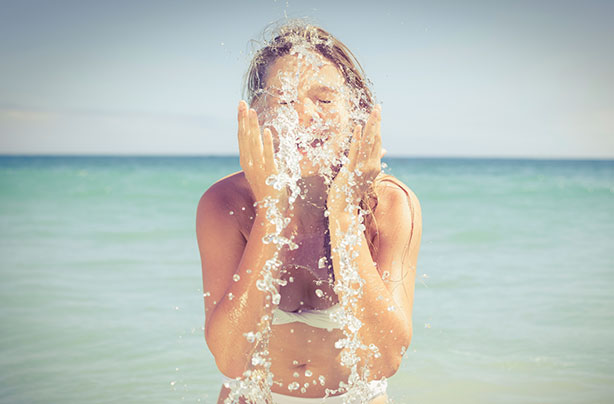 Ingenious ways to cool down quickly!
Feeling a little hot under the collar today? You're not the only one!

When the weather's good, we Brits hate to complain (after all, we so rarely get to see that bright blob in the sky!) but being so sun deprived for most of the year also means we're less equipped to deal with the heat when the sun does decide to show its face.

It's okay during the precious holidays when we can relax in the hot weather with a pool nearby to cool down, but when the sun is scorching back home and we still have our daily routines to go about - running around in the boiling heat isn't fun!

But on those rare occasions when the sun does come out, we're stuck left feeling like we're locked in a greenhouse. It can be hard to get anything done when it's too hot to move.

However, hope is not lost. We've come up with some simple, easy and downright genius ways to cool down quickly. From freezing fruit to making your own air-con, here are the some of best ways to keep cool when the weather's warm.

Phew!