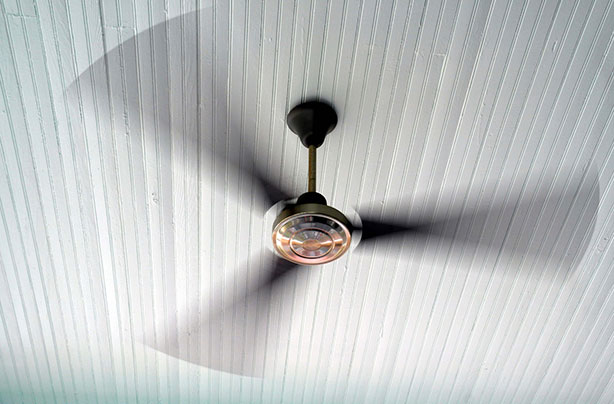 3. Change the direction of you ceiling fan
That ceiling fan in your living room could actually be doing more harm than good. Make sure it's rotating anti-clockwise to get the best effect.

If it runs clockwise, the fan actually pushes the warm air down - and you don't want that when your house already feels like 100 degrees.