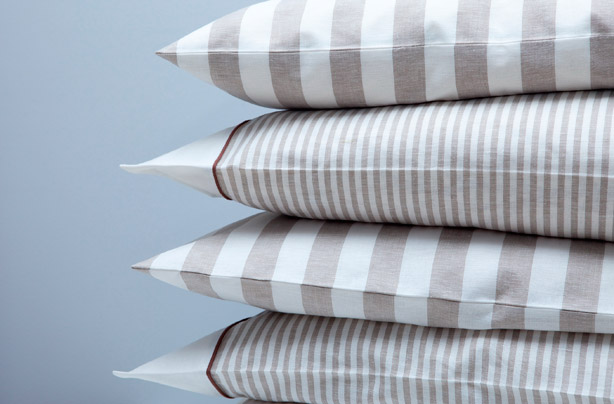 Cotton on to better bedding
Your silky sheets may look fabulous in your boudoir, but they're definitely not keeping you cool. For optimum freshness on a balmy summer night, light-coloured cotton is the only way to go.

Cotton sheets work wonders for a stuffy sleep in a number of ways. The material has breathable qualities which cool down your skin in the night, as well as absorbing your sweat and drawing it away from you, helping it evaporate.

When it comes to buying yourself some new cotton bedding, there are some cottons that are better than others. Stick to a light colour as white or cream cotton sheets tend to be in a lighter weight too, plus dark colours absorb heat - and we don't want that! Egyptian cotton is another factor that should be on your checklist as it is especially breathable.