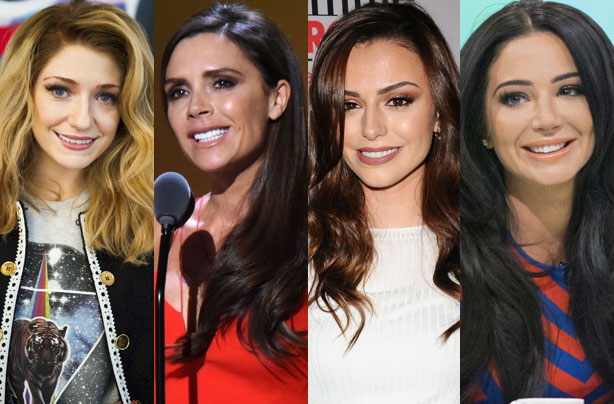 Which celebrities have had their teeth done?
Don't be fooled, not all famous people were born with a dazzling celebrity smile. In fact, some celebrities have had more than a little helping hand to get themselves those gleaming, white celebrity teeth that they can't stop flashing.

After all, who wants to be caught on camera with a crooked grin? Well, unfortunately for these famous faces, we've seen them before as well as after their smile makeovers - and you won't believe the difference a little dental work can make! We've got celebrity teeth before and after pics so you can see which celebs have had a smile makeover in order to get those pearly whites.

Did you know celebrities like Cheryl Cole, George Clooney, Tom Cruise and Kylie Minogue have all had a helping hand from their dentists and undergone a smile makeover? Flick through our gallery to see their celebrity teeth before and after pictures.

We just knew they couldn't all have been born with it, and we've got the pics to prove it. See what the stars have had done to their smiles to get a set of gleaming celebrity teeth, from yellow teeth that have had a whitening, to Tulisa's veneers, Nicola Roberts' brace, and many more celebrity teeth before and after pictures that the stars hoped you'd never see.

See, those celebs really are just like us!