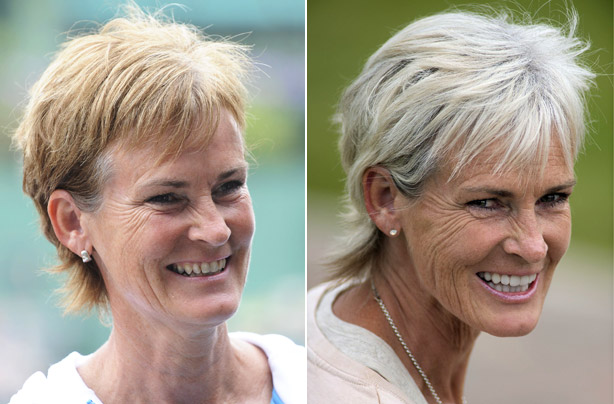 Judy Murray's teeth
Andy Murray's mum had a new set of pearly whites fitted just before appearing on the BBC's Strictly Come Dancing, and by gum, they're as bright as Andy's tennis whites!

She told Radio Times: 'Getting my teeth done was a big thing for me because I?m really terrified of the dentist and I desperately needed a lot of work. In the past couple of years, though, I?ve had more time and money and I?ve started to take better care of my appearance.'

What do you think to Judy's new gnashers?