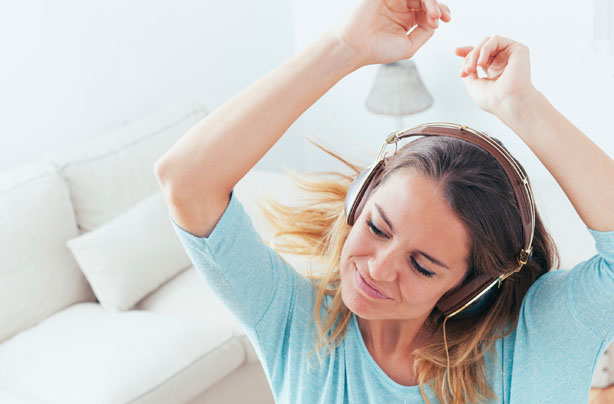 Dance it off
All types of vigorous dancing are great when it comes to burning fat and calories - for example, did you know that by turning up your favourite music and dancing around the living room, you could burn about 400 calories in an hour?
What's more, you could even get the kids to join in! There are a number of great fitness DVDs that focus on the benefits of dancing, including the
Fitsteps DVD
from three of Strictly's biggest stars!
Fancy taking up a new hobby and learning how dance? See what dance lessons are available in your area - salsa, ballroom and belly dancing are all particularly good for toning up tums.