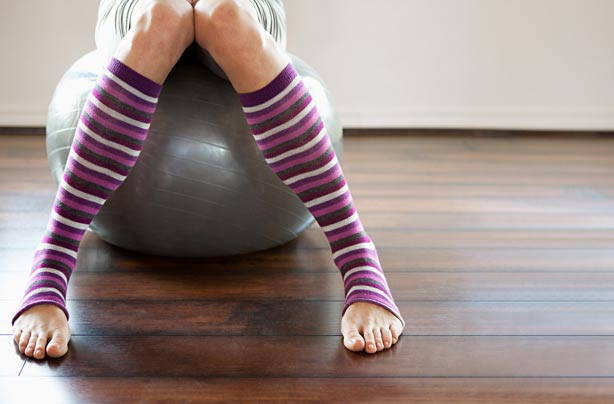 Swap your chair for a fitness ball
Ever stop to think just how much time you spend sitting down?

Whether you're guilty of spending too many evenings on the sofa or not getting up around walking around the office enough during the day, sitting too much can have many negative health benefits, including poor circulation (not to mention unsightly cellulite!)

You might feel silly but sitting on a fitness ball instead of a chair when you watch telly will help tone up your belly. You have to use your muscles, especially your stomach muscles to balance and stay on the ball.