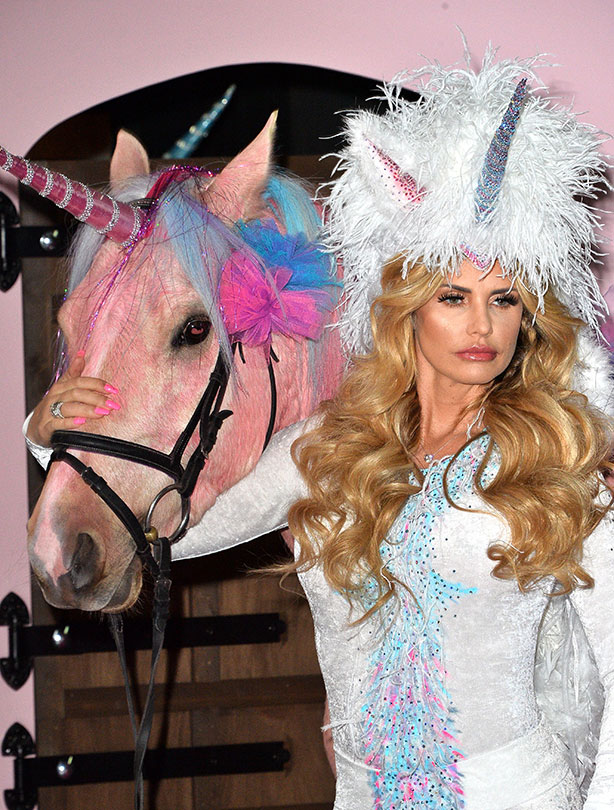 Katie Price promotes her new TV show, Pony Club
Katie Price is not one for holding back when it comes to promoting the projects she's working on, and along with that comes some particularly spectacular costumes.
We thought we'd seen it all - from the
pink horse
to the
snow queen
- but it turns out Katie always has more tricks up her sleeve when it comes to outdoing herself in the costume stakes.
The mum-of-five's latest get up is to promote her new
TV show, Pony Club
. Dressed as a unicorn, complete with sparkly horn and pink hooves, Katie posed alongside actual horses - that she had dyed pink. After being accused of cruelty by PETA for
shaving shapes into her horse
just this week, we can't imagine this move going down well.

And it wasn't just Katie at the event either, click through to see her family dressed as unicorns...