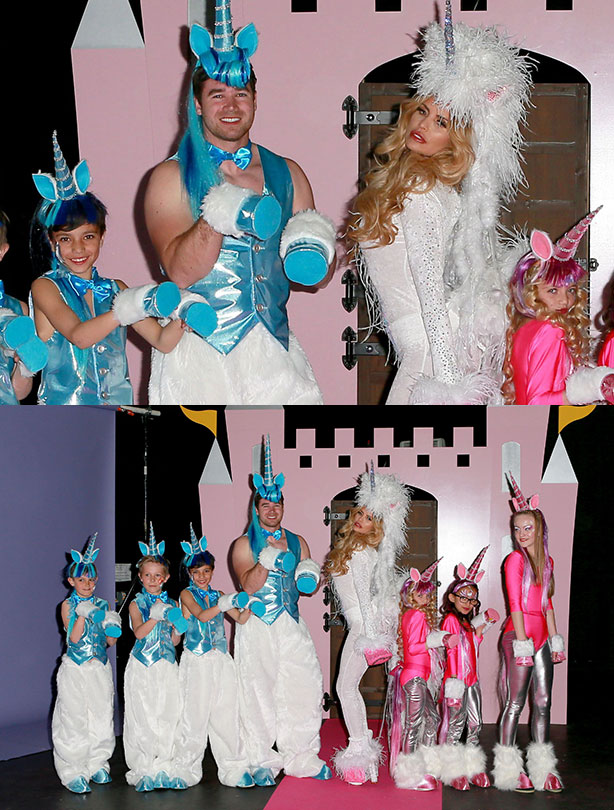 Katie Price promotes her new TV show with her family
Yes that's right, Katie Price has made her husband Kieran and her two middle children Junior, 10, and Princess, eight, dress up as unicorns with her to promote their new reality TV programme.
The children are set to star in the show
, alongside some friends, while they learn how to horse ride - competing in competitions along the way.
Just
imagine
these pictures coming out at your 18th birthday? We're not too sure they'll thank you for it Katie.
Click through to see Katie throughout the years, starting from the '90s!