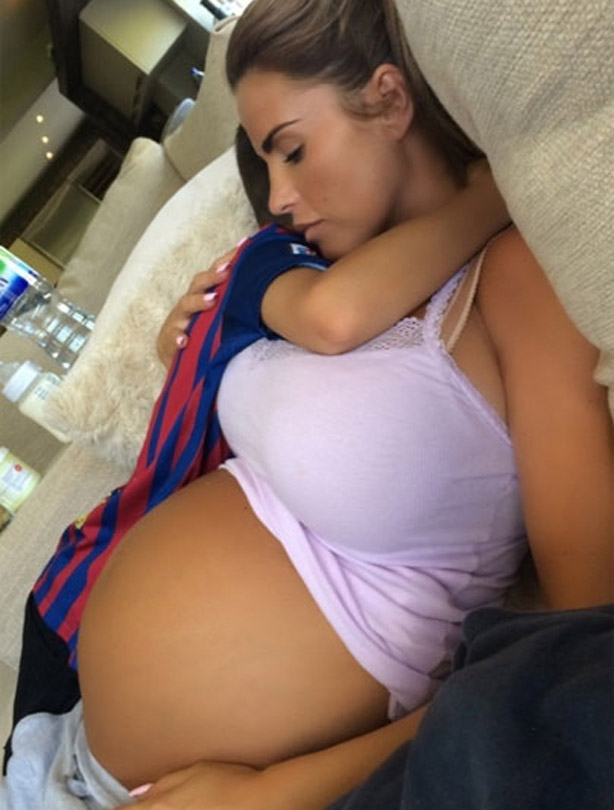 Katie Price July 2014
Never the shy and retiring type, Katie Price's baby shower sounds like quite the raucous event. It included a feast for 60 guests at her home in Sussex, pregnancy suits for the men ('it's important they know how the pregnant mum feels' she told FUBAR radio listeners days before the do) which they had to wear all day, including during toilet trips, games and a 4D baby scanning machine to show everyone her unborn baby girl.

Even the police paid a visit! But only to inform Katie about a motorbike parked in the lane outside her house.

Katie threw the shower around a month before she's due to give birth to her second child with cheating husband, Kieran Hayler, who's thought to have been in attendence. Gulp. If we were him we'd have hidden out by the cheese on sticks and hoped no one spoke to us...