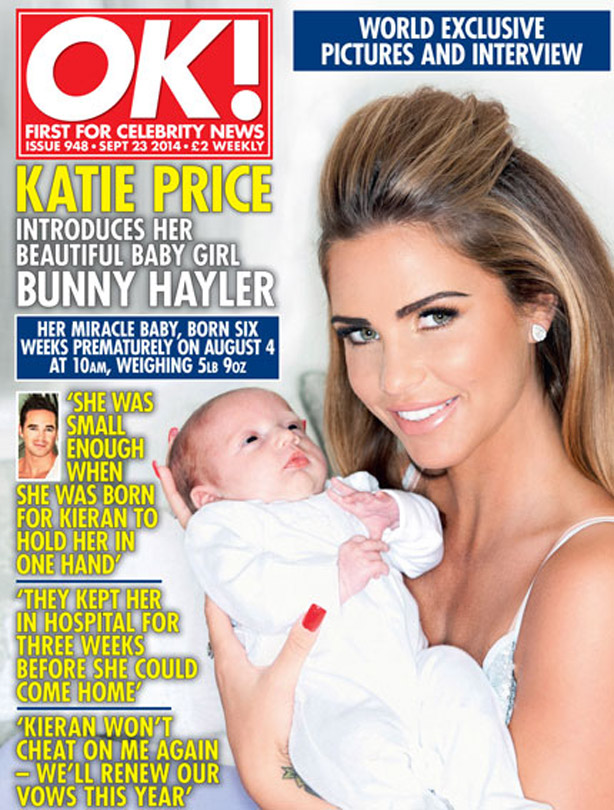 Katie Price September 2014
Katie gives birth to her second daughter on Monday 4 August, and we have to wait a whole six weeks until we see the first picture and she reveals her baby girl's name.

After deliberating with husband Kieran over names like Duchess Kate, Disney and Bambi, they finally decide on 'Bunny', and the first picture of mother and daughter appears in an exclusive shoot with OK! magazine.

Katie also reveals that her and Kieran will renew their vows in 2014. Blimey, does this woman ever pause for breath?

You can read Katie's interview in OK! magazine, on sale 23 September 2014.