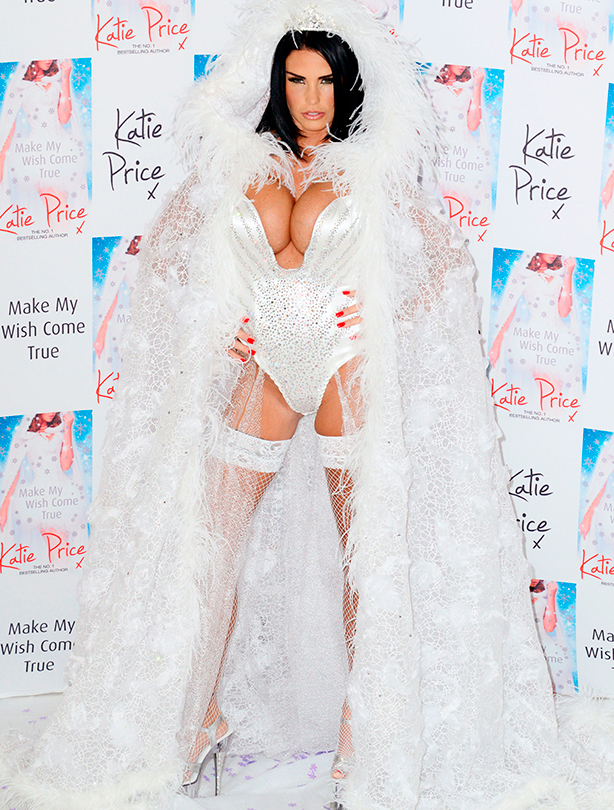 Katie Price October 2014
Every time you think Katie's outfits surely can't get any more, errr elaborate, she goes and surprises you again. We like that she always manages to keep us on our toes, but we definitely don't like this latest look.

Dressed in head-to-toe white, yet somehow managing to look exactly the opposite of innocent and angelic, Katie was promoting the release of her latest book, Make My Wish Come True, in London. The ensemble included a sequin-covered body, fishnet stockings, a feather-trimmed cape and the largest stilettos we think we've ever seen. Talk about bold - and what to say about that cleavage? It's certainly eye catching.

Katie's children Junior, Princess Tiaamii and baby Bunny were all in attendance to watch their mum at her book launch. We wonder what they thought of their mums get up?