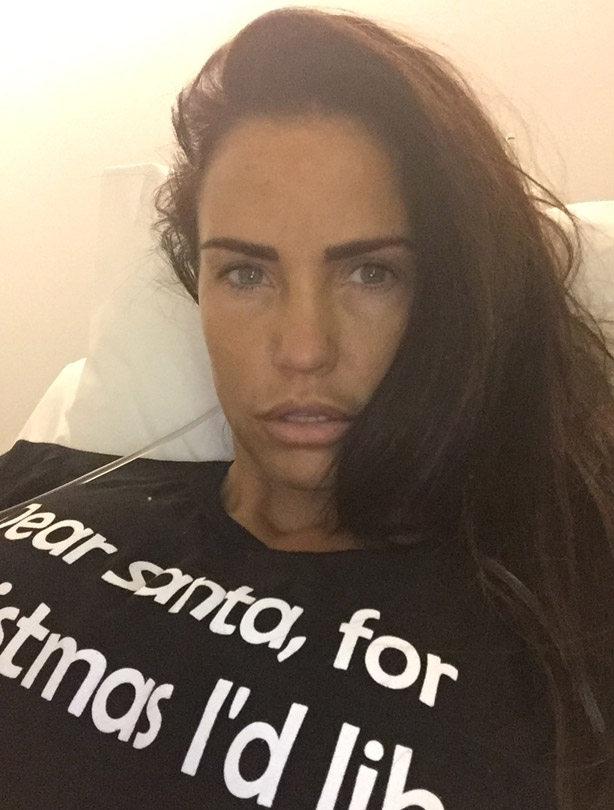 Katie Price November 2014
Katie decided to have her seventh boob job, just three months after giving birth to her fifth child, Bunny.
Tweeting from her hospital bed, the star showed off her latest work under a Christmas t-shirt on her
YouGossip
page with the caption:
'Sneak preview of 'Billy and Bob' hahaha.'
She also shared a picture of her old implants, saying: 'Like I've been saying out with the old in with the new.'
We're all for preparing for the Christmas party season Katie, but this is a little extreme!