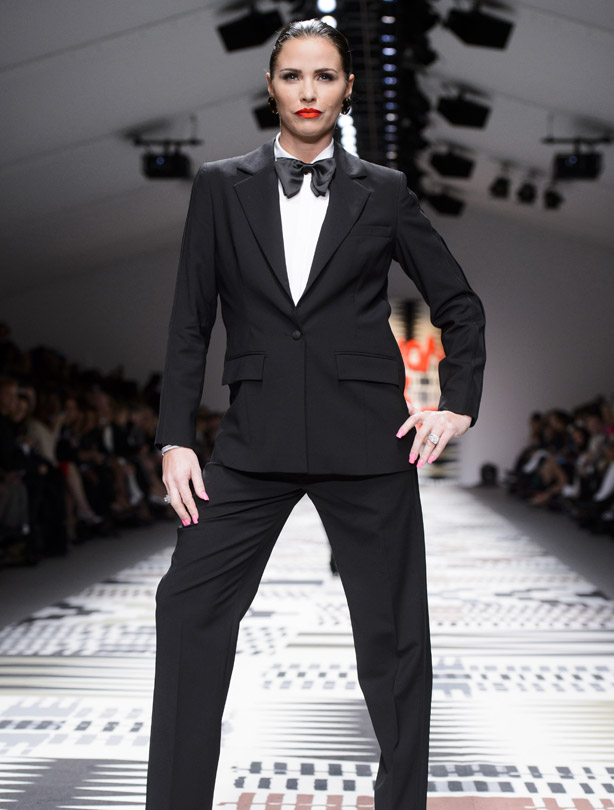 Katie Price February 2015
Katie, is THAT you?

Sporting this masculine, tailored tuxedo and dickie bow, Miss K P's look couldn't be any further from the deep-tanned, breast-bearing, choker-wearing alter ego, Jordan, that made her famous.

Katie was sporting the new look for the annual charity catwalk show, Fashion for Relief.

Oh, and guess who's renewing their vows to their hubby this weekend? Yup, you guessed it!