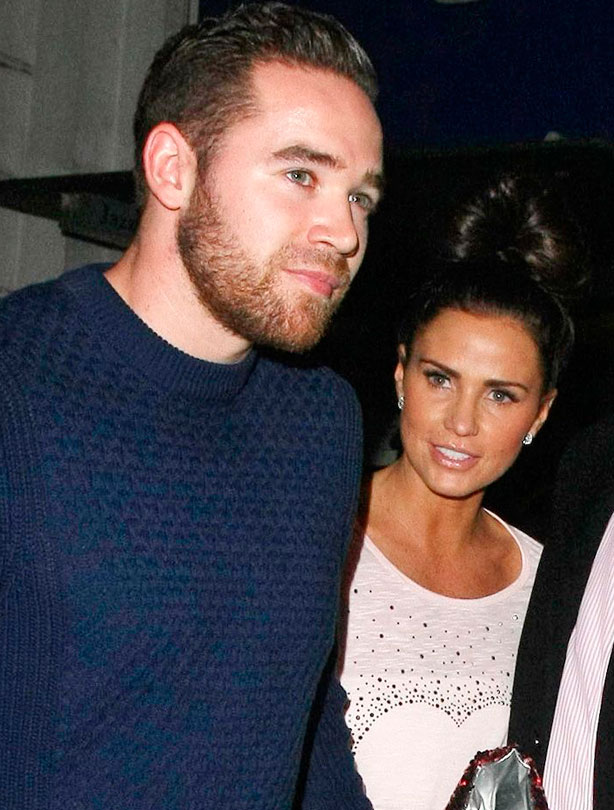 Katie Price 'attacks' Kieran during wedding speech! Details of renewal ceremony revealed
It was back down the aisle for Katie and husband Kieran Hayler, as they renewed their vows at a romantic ceremony held in a West Sussex barn on 21st February.

Katie admitted to OK! Magazine that she'd 'attacked' Kieran during her speech, saying: 'Before we said our vows we dimmed the lights and as the speeches were being played, pictures of the two of us flashed up.'

'It was quite dramatic! My speech started by saying, "Some of you are probably wondering why we're sitting here about to renew our vows after only being married two years.' Then I said, "This is why" and I basically summarised everything that's happened, him sleeping with my best mates when I was pregnant ... I didn't hold back!'

'Afterwards everyone was saying to me that it was so hard-hitting they thought I was suddenly going to announce that I didn't want to be with him anymore.'

Luckily for Kieran, this wasn?t the case! 'Then his speech played where he apologised for everything he's done. Then he met me at the end of the aisle and walked me down it'.

'I definitely want it to stop now. It was hard,' Kieran admitted in their joint interview ? and fortunately, it seems like he may get his wish, as Katie says: 'He's definitely been punished enough.'

'For him to have to sit there in front of his family and friends and all you can hear is my voice saying what he did wrong ... it could not be any more hardcore or embarrassing for him.'

'I think guests were very shocked by how I attacked Kieran in my speech, but they wouldn't expect anything less from me. You could not have attacked a man as much as I did!'


It certainly sounds like an unconventional wedding ceremony, but fingers crossed the couple can put their past behind them and look forward to a happy future with their children!